Manchester residents share their experience with buzz
Residents of Manchester's communities are at the heart of everything we do.
Here's some of them explaining the impact working with our Neighbourhood Health Workers has had on them...
"Working with buzz Manchester has been invaluable. As a result of this partnership, the new singing group is thriving and the pre-established groups have grown substantially in numbers. It can be quite a lonely existence working as a freelancer, having the support of friendly people who share the same goals is wonderful for morale. Thank you."
Martin Purdy, Singing Tutor
"Noah is making me feel so proud of myself and I can't wait to share my vision with the world. Meeting Noah has opened my eyes to another world and given me the vision of how to make the community aware of my knowledge and ideas. We've learned everything together from insurance to setting up the legal framework for my organisation. He has also helped me to think about and realise what it is actually possible for me to do."
Valery, Gorton resident
"I worked with buzz Manchester by taking photographs of the Chatty Café launch in Alexandra Park. I also go along to Thursday Chatty Café sessions. It gets me out of the house and with the possibility of someone to talk to."
Anthony, Chorlton resident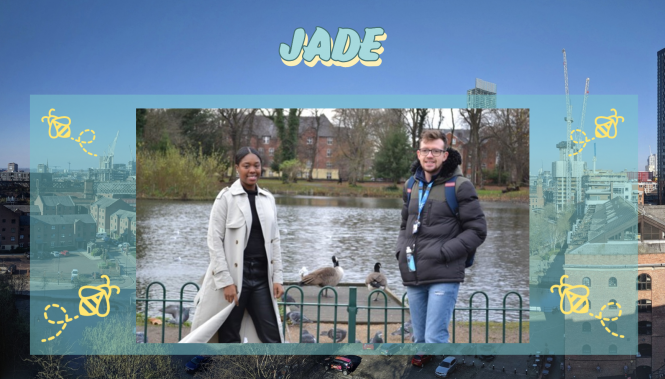 "Collaborating with buzz Manchester has meant I can use the education and mental health systems as a vehicle for my work, such as my creative writing session for children in schools. By working together I've been able to connect with a wider community audience, opening many doors and opportunities to expand and express myself."
Jade, Manchester resident
We're going to be sharing many more examples of Manchester resident's experiences of working with us, keep a lookout on Twitter @buzzmanc for lots more!
Have a lovely weekend everyone!
Team buzz x
---
If you found this page helpful, maybe someone else will too?