Meet Team buzz: Rose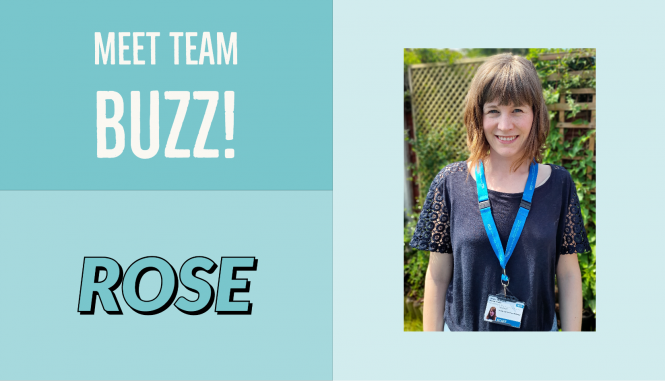 What's your role within buzz Manchester Health & Wellbeing Service?
I am a Neighbourhood Health Worker with a focus across the whole of the City of Manchester. This means I work with citywide organisations to reach Manchester's residents and support them with health projects.

Describe a typical day at work…
Due to COVID-19 a lot of my time is spent speaking on the phone, with the occasional meeting out and about. As restrictions ease more of my time is being spent meeting with people face to face. A typical day might include speaking to a resident or group about a project, checking in with one of my citywide contacts, and gathering information and doing some research.

What do you love most about your job?
Having the opportunity to talk to people that I wouldn't normally talk to. I also love all the learning that is involved in this job.

If you had to do another job for one day what would you pick?
I would love to work in the kitchen of a sleepy Italian restaurant in Italy for a few weeks. Learning a beautiful language alongside Italian food. It would be a very energising type of bliss for me.

What do you enjoy doing outside of work?
I'm a total bookworm, and I enjoy shoehorning exercise into my day, especially when I can do it out in nature. Time spent with family and friends is precious to me too.

What's your favourite thing about Manchester?
The anonymity the city affords us, and the resulting ways people are free to live and express themselves. The culture is rich and diverse, I really enjoy being around it.

________________________________________________________________________________________________________________________
Follow us on Twitter @buzzmanc #buzzManchester for daily health and wellbeing news and conversation, you can also explore buzzmanchester.co.uk to learn more about the work we do out in Manchester's communities. If you would like to contact the buzz Neighbourhood Health Worker for your community, please email buzz@gmmh.nhs.uk and we'll get you connected!
---
If you found this page helpful, maybe someone else will too?