Fallowfield Library is back open!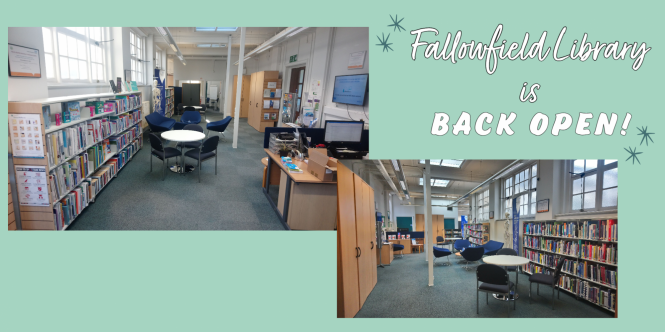 Our Knowledge Service is now operating a staffed Click and Collect service at our Library site in Fallowfield. From 12th April 2021, you can reserve books, leaflets and health promotion resources and arrange an appointment to collect them from the site. Appointments are available from 10am-3pm Monday to Friday.
To reserve items, please contact us at library@gmmh.nhs.uk and include the details of the items you would like to borrow and a few preferred dates and times when you are able to collect them. You can also make reservations over the phone by calling 0161 271 0505 and choosing extension 3 for the Knowledge Service.
Anybody who works promoting health and wellbeing within Manchester (the area covered by Manchester City Council, unfortunately we don't cover Greater Manchester) can join the buzz Knowledge Service at Fallowfield Library. This includes people working in the NHS, charities, organisations, schools, local community groups and many more. If you want to join, or check if you're able to join, email library@gmmh.nhs.uk.
Our Knowledge Service provides access to Fallowfield library, information and health promotion resources. We stock a range of books, models and leaflets which focus on a wide variety of health topics e.g. health eating, alcohol and sexual health. These items can be borrowed from our site in Fallowfield and used to promote health and wellbeing in an interactive, evidence-based way in your organisation or community.
Read more about the buzz Knowledge Service here.
You can follow the Knowledge Service on Twitter @Knowledge_GMMH, and don't forget to follow our main account @buzzmanc too if you aren't already!
Have a nice weekend everyone!
Team buzz x

---
If you found this page helpful, maybe someone else will too?