buzz launches Write Up Your Street!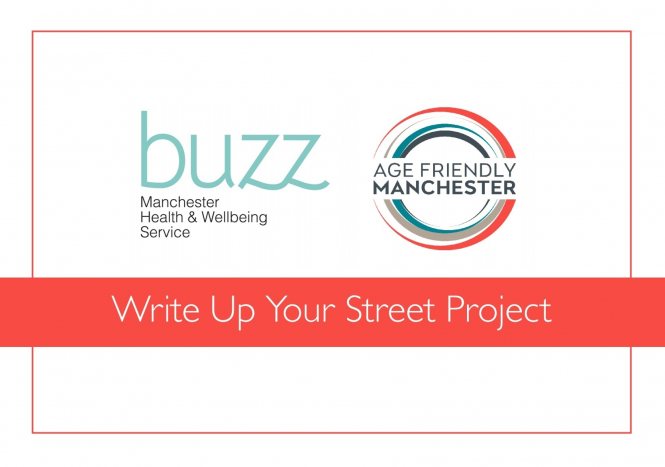 This week we launched our Write Up Your Street project which aims to use hand written postcards as a way to build intergenerational connections across the city.
These last few months have been a difficult time for everybody with many communities coming together to support one another to get through the pandemic. As we step into the new normal we want to continue building on this community spirit.
This project will encourage older residents to share their experience by writing words of wisdom onto postcards which will be given out to school children. We hope that these children will benefit from words of support and encouragement following the vast amount of change that has occurred during the pandemic.
Write Up Your Street is a collaborative piece of work between the Age Friendly and Start Well Develop Well teams at buzz and Manchester Libraries. The project starts in September with a view for the postcards to be delivered to children before the first half term of the academic year.
Postcards will be available at all the library drop off points (find these listed in the poster linked at the end of this blog post), but people are welcome to design their own too!
If you use Twitter please get involved by mentioning us @buzzmanc and using the hashtag #WriteUpYourStreet
For all the details of how to get involved check out this poster!

___________________________________________________________________________________________
Follow us @buzzmanc #buzzManchester on Twitter for daily health and wellbeing news and conversation, and visit buzzmanchester.co.uk for more information.
---
If you found this page helpful, maybe someone else will too?