buzz launches Better Information Programme
buzz's Knowledge Service is launching a new programme to raise awareness of the different sources of health information and how to decide if they can be trusted, a timely topic given the recent rise of misinformation and fake news. The Better Information Programme is a half-day course which will be open to all health and social care organisations in Manchester in November.
The course will focus on the following key areas:
Assessing the wide range of health information available both online and in print
Spotting poor quality or potentially harmful health information
Raising awareness of the importance of health literacy
Producing accessible and accurate health information
Building confidence in signposting to evidence-based sources
If you work in health and social care in the city of Manchester region we hope to see you at one of the events soon!
Keep checking our website and Twitter accounts @buzzmanc and @Knowledge_GMMH for upcoming training dates. If you have any questions, want to find out more or would like to be updated on course dates please email buzz@gmmh.nhs.uk
You can find out more about the buzz Knowledge Service here.
Here's a sneak peek from a trial run of the course with Greater Manchester Mental Health NHS Foundation Trust staff…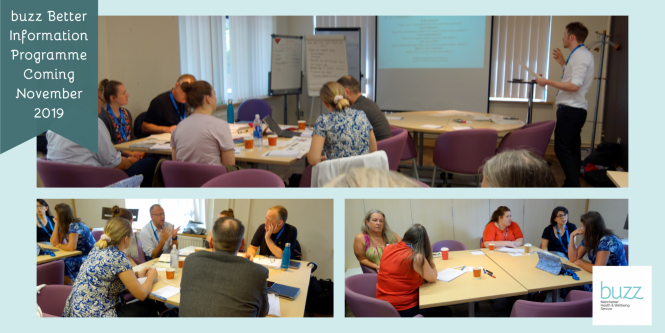 ---
If you found this page helpful, maybe someone else will too?