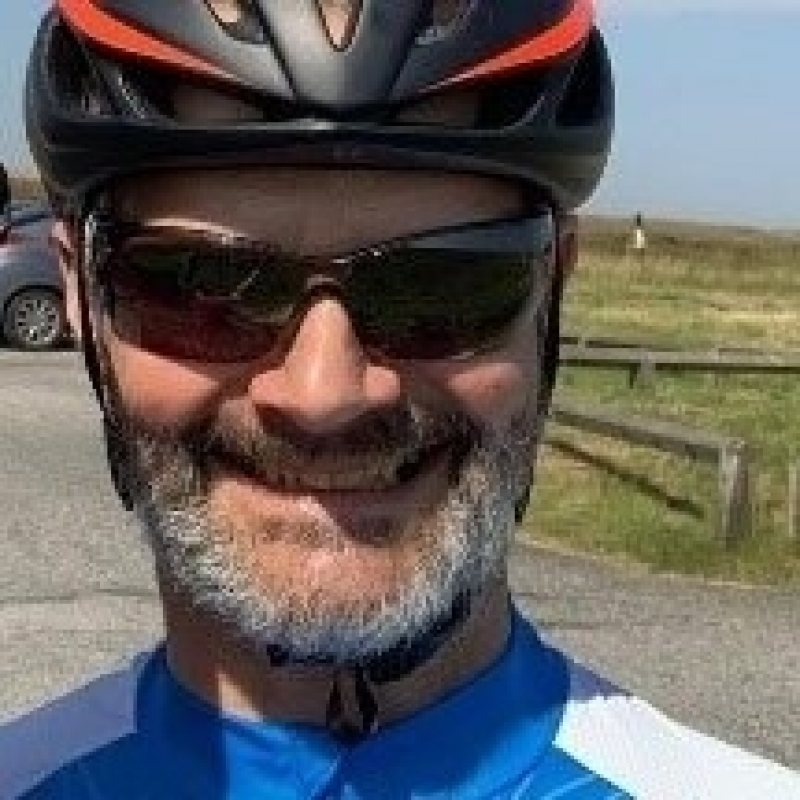 Eric Delmont
PARS Exercise Tutor
I work as part of buzz's PARS team, delivering specialist exercise sessions in the community for people referred for various health issues and conditions.
I have worked in health and fitness for over 25 years developing my skills and experience along the way from Personal Trainer, Class Instructor and Physical Therapist to exercise referral, cardiac, pulmonary and cancer rehab Level 4 Exercise Specialist.
Prior to joining the buzz team, I worked for almost 11 years in a similar role for Kirklees Council

There is so much variety and so many challenges in my work, every day brings something different and new. Seeing people improving and getting better, helping them and being part of the process is extremely rewarding for me.
I love the outdoors. I am a keen mountain biker, cyclist, rock climber, and a competitive triathlete (qualified coach too). I have been fortunate enough to race in some amazing and exotic places. I have also done sub-aqua, paragliding, bungee jumping, and parachute jumps.
---
If you found this page helpful, maybe someone else will too?
"The access, support and socialisation of effective exercise provided by the PARS Team is both vital and empowering."
Martin, Vascular Specialist Podiatrist, Manchester Leg Circulation Service (PAD)