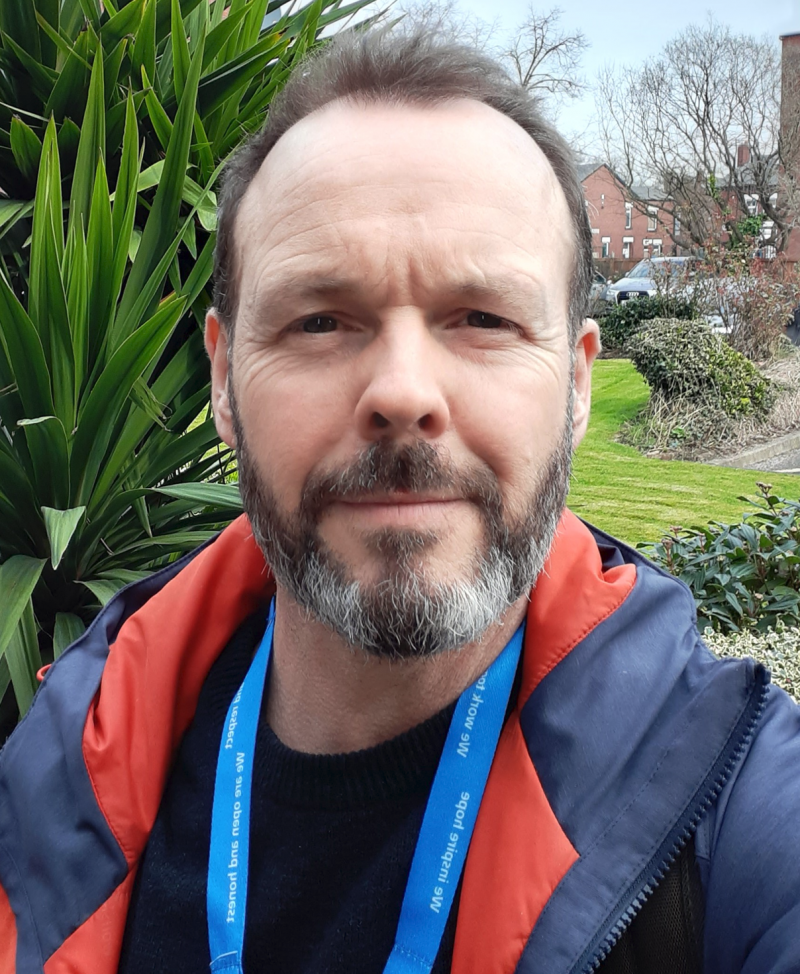 Chris Doyle
Neighbourhood Health Worker
I work in Ardwick and Longsight, supporting and developing new and existing activities that help to improve the wellbeing of people living in that area. That means getting to know people and helping them to get involved in things that make them happy, and helping to set up new projects when they're needed.
I've worked in hospitality and construction in the past, and built double decker buses for a while. Work was mainly a way to subsidise my music career when I was younger.
I got involved in a community music project around 20 years ago, working with young people at risk of offending. I really enjoyed it and have done community work since then.
I love that at buzz Manchester we're all about being out in the community, finding out what people need and responding. We get to help people understand what's available in their community and realise that they can make a positive difference with others in their communities.
I'm a parent, but I still play guitar occasionally, grow things on my allotment, and enjoy running and cycling.
---
If you found this page helpful, maybe someone else will too?
"My client was grateful for Dina's efforts and her children enjoyed using the toys. She said that Dina had acted in a professional way. Thanks Dina!"
Rachel, Primary Care Network Community Coach, The Big Life Group