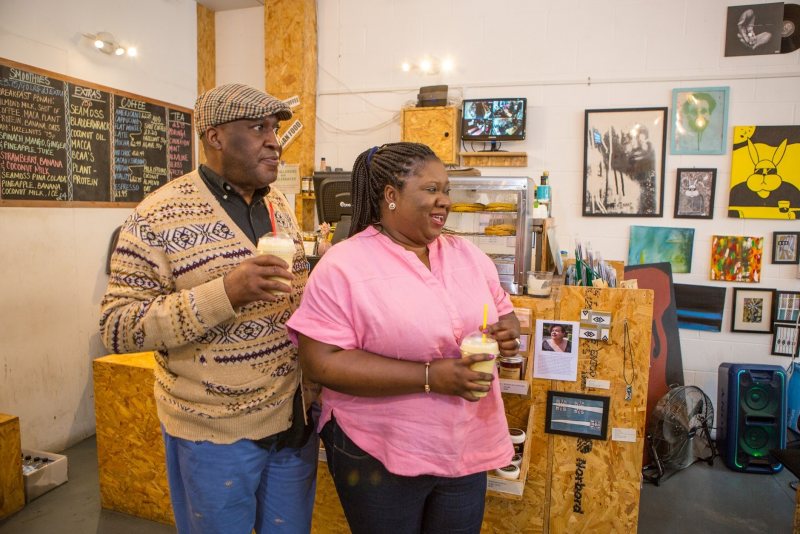 Imani Community Association Community Asset Transfer
Support the group to secure a community space and help them to understand the Community Asset Transfer process.

Benefit of funding projects

Identifying funding empowers communities to deliver the solutions they have designed. Research has shown that staff who can offer mediation, guidance and support in the funding application and project process are as important to community groups as receiving the funding itself. Staff who have a good knowledge of the area and who needs support, enable funding to be accessed by more marginalised people and groups. Funding sometimes needs to come from multiple sources and Neighbourhood Health Workers save time being able to quickly identify multiple potential sources.

Location

Moss Side

Project team

Neighbourhood Health Worker

MCC Neighbourhood Team

MCC Community Asset Transfer team

Caribbean and African Health Network (CAHN)

West Indian Sports and Social Club

Aim

Support the group to secure a community space.

Help the group to understand the Community Asset Transfer process.

Identify funding opportunities.

Testimonial

"Thank you for your support and help over the past year. regarding our project, The Imani Community Association. You have help us explore so many avenues. Of course 2019 huge challenges Covid-19 Virus, which as continued into 2021, has made secure a base almost impossible. Also accessing funds is an ongoing process. We appreciate you help and hope that you can continue too support us during 2021" - Project Manager


Evaluation
The group now know about the community asset transfer process
They now have funding to pay for storage
They have access to the different funding pots available to them
The project is ongoing as the group still want to acquire their own building and will need continued support as the Community asset transfer process is lengthy and the group might need to explore other options for securing a building.
Strategic links to local/national policies
Research/evidence base
Ambition for Ageing (2020) - Changing a place: Microfunding, co-production and community development
Federal Reserve Bank of St Louis - Sourcing Financial Resources for Community Development Initiatives
National Lottery Community Fund (2019) - Understanding Thriving Communities
Young Foundation (2013) - Improving small scale grant funding for local voluntary and community organisations
Contact
Patricia Williams - Neighbourhood Health Worker
T. 0161 271 0590
T. 07818 523 098
---
If you found this page helpful, maybe someone else will too?
"The Knowledge Service's health promotion resources are a wonderful way for my client group to grasp a better understanding around a certain topic."
Faizah, Assistant Practitioner, South Community Learning Disability Team.